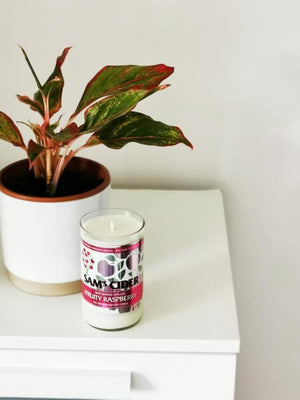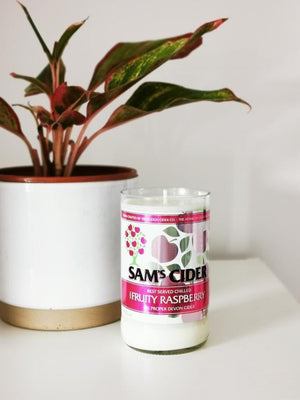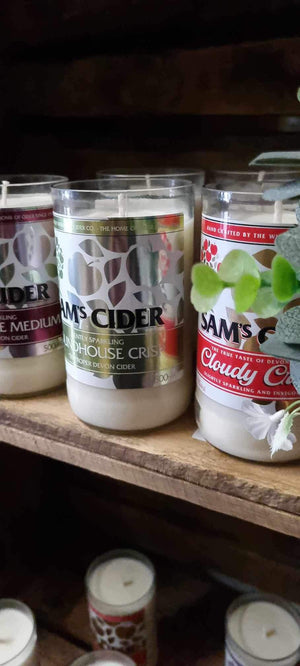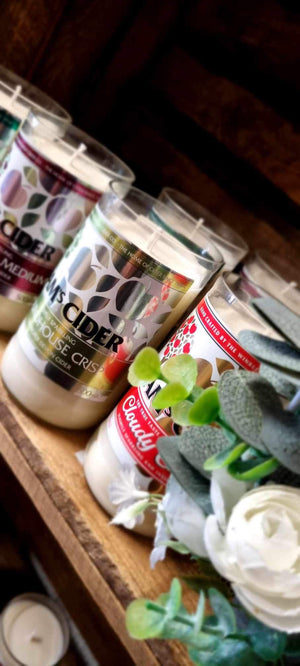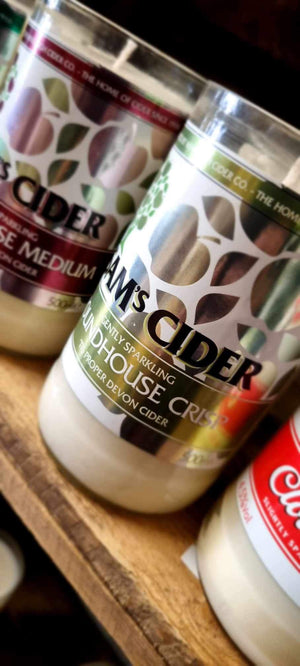 Product image 1
Product image 2

Product image 3

Product image 4

Product image 5

These candles are made from recycled Sam's Cider bottles. They come in a range of fragrances and different bottle designs. 
The fragrances in these candles are a delight. Just smelling them will awaken your senses.
Fragrances include: Lemongrass & Ginger, Cotton Fresh, Thai Lime & Mango, Fig & Snowberry. 
Please note bottle design and fragrance will be selected at random.